As the weather turns much colder, and the leaves fall from the trees, it is time to move on from our summer menu and create something new to take us through the winter at The Old Red Lion.
It takes a while to create something special for our customers.Many hours spent looking through cook books for ideas, googling ideas and thinking what accompaniments work well with each dish. Then, armed with ideas, ingredients are bought and we make each meal to ensure sure it looks and tastes nice.
After several weeks of ideas and trials, finally, on Friday evening, we officially launched our new menu.
The whole weekend went really well. Most main course dishes were ordered, though sadly, not many starters, and the feedback received was really positive.
Great news for us, and if you fancy having a peek at a few things we have on offer, scroll down the page and see if anything takes your fancy!
Sundried Tomato Hummus
served on a bed of vegetables roasted in soy sauce with rosemary and basil and accompanied by handmade mini heart shaped pittas.
Courgette & Sweetcorn Pancake Stack
filled with melted mozzarella and roasted peppers.
Tuna Steak served on a bed of lime & herb butter noodles and wilted spinach, topped with a tropical fruit salsa of mango and papaya.
Peppered Fillet Of Beef Steak
serve on layers of potato rosti and roasted peppers and topped with a creamy peppercorn sauce.
Chicken, Choritzo & Prawn
cooked in a tomato and basil cream sauce served on Fusilli Lunghi and accompanied with mini, handmade, heart shaped garlic bread.
Venison Steak cooked in blackberry sauce and served on dauphinoise potatoes with sprouting broccoli.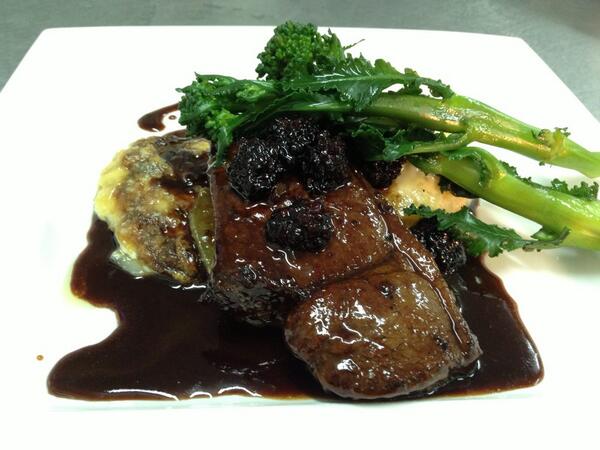 Halloumi Filo Parcel with zesty chilli middle, served on a bed of sweet potato & sesame mash with marinated olives.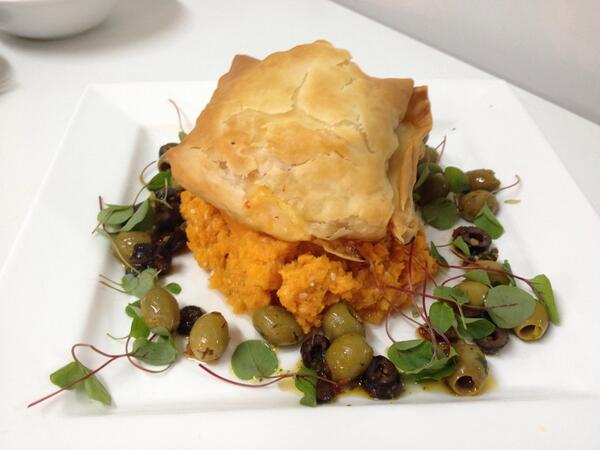 Duck Breast cooked in a spiced red wine & redcurrant sauce served on garlic and parmesan mash and ribbons of vegetables.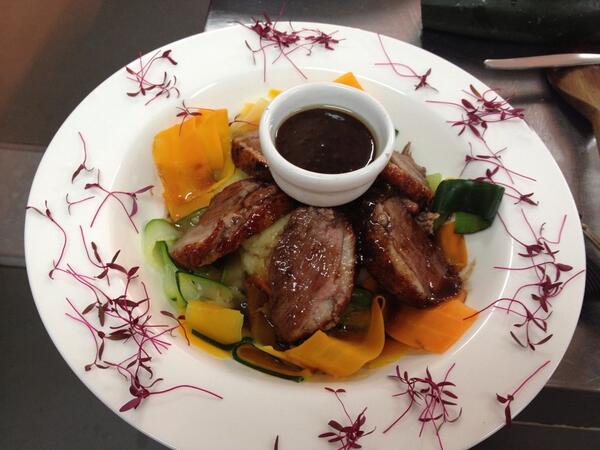 So have I tempted your taste buds?
Hope so!